I figured this would be a good topic for me to weigh in on. Since Alex is scared to look up tentacle porn somebody needs to do the "research." I am more than happy to do this "research" for him. He talks about hentai near the end of the video.
First of all let me preference this. I DO NOT BELIEVE IN OR SUPPORT THE IDEA OF THOUGHT CRIME. I'm also a realist. As a realist I do NOT mix fantasy with reality. As such, since drawings are FAKE no one should be treated as a criminal if they view criminal acts in them — Because of this common sense stance I am pro-tentacle porn, hentai, insert whatever fake immoral media you want. Why, because I am anti-censorship. Call me a pedophile or whatever I don't care. The fact of the matter is I've done more with my blog to catch actual criminals than 99% of you reading this.
Now back to business. I've made comments on a similar topic before. Link below:
GachiYellow said:
OH MY GOD SOMEONE DREW A PICTURE I DON'T LIKE. GET OVER IT. I should go download some "manga" — that's not even the right word — right now. These morons who wrote this article don't even know anything about the subject they're reporting on.
By the way the "right term" I'm referring to here is known as Hentai here in the west and Ero-manga in Japan. Basically what Hentai is, is cartoon porn from Japan. It's not a genre. Hentai can be as pure as straight consensual sex or as dark as violent rape by demons ripping apart their victims. Tentacle porn is a genre of Hentai. The easiest way to describe tentacle porn is squid like monsters having sex with women.
Since pedophilia was brought up I should also mention Shota porn. Details like these are why I tell people in the main stream media to shut the fuck up. Tentacle porn is monsters and women. Shota porn is "under age" boys having sex with women. I say this to all you hypocrites and Pharisees grand standing on your fake moral high ground — If you want to accuse someone of a imaginary crime at least know the mother fucking correct terminology.
Now that we know the terms lets discuss some common sense facts.
1.) Drawings are FAKE
2.) A picture has no age
3.) In reality a crime is a crime. No matter the type it is evil. Generally speaking, since all crimes are evil, why is it evil to view one yet accepted to view the other?
Last time I check murder and torture are the ultimate forms of evil. Those things are above rape. By this logic anyone that views a horror movie is more evil than someone viewing hentai of a women getting rapped. I'm sick of people grand standing and white knighting. I also hate the main steam media for pushing moronic ideals.
Number one was self explanatory. I just discussed number three. I purposefully saved number two for last. To explain number two I will post two characters. They are not from hentai but there is hentai of them. For those who don't understand what I mean, what I mean is these characters are not from porn. Fans draw them in porn.
First character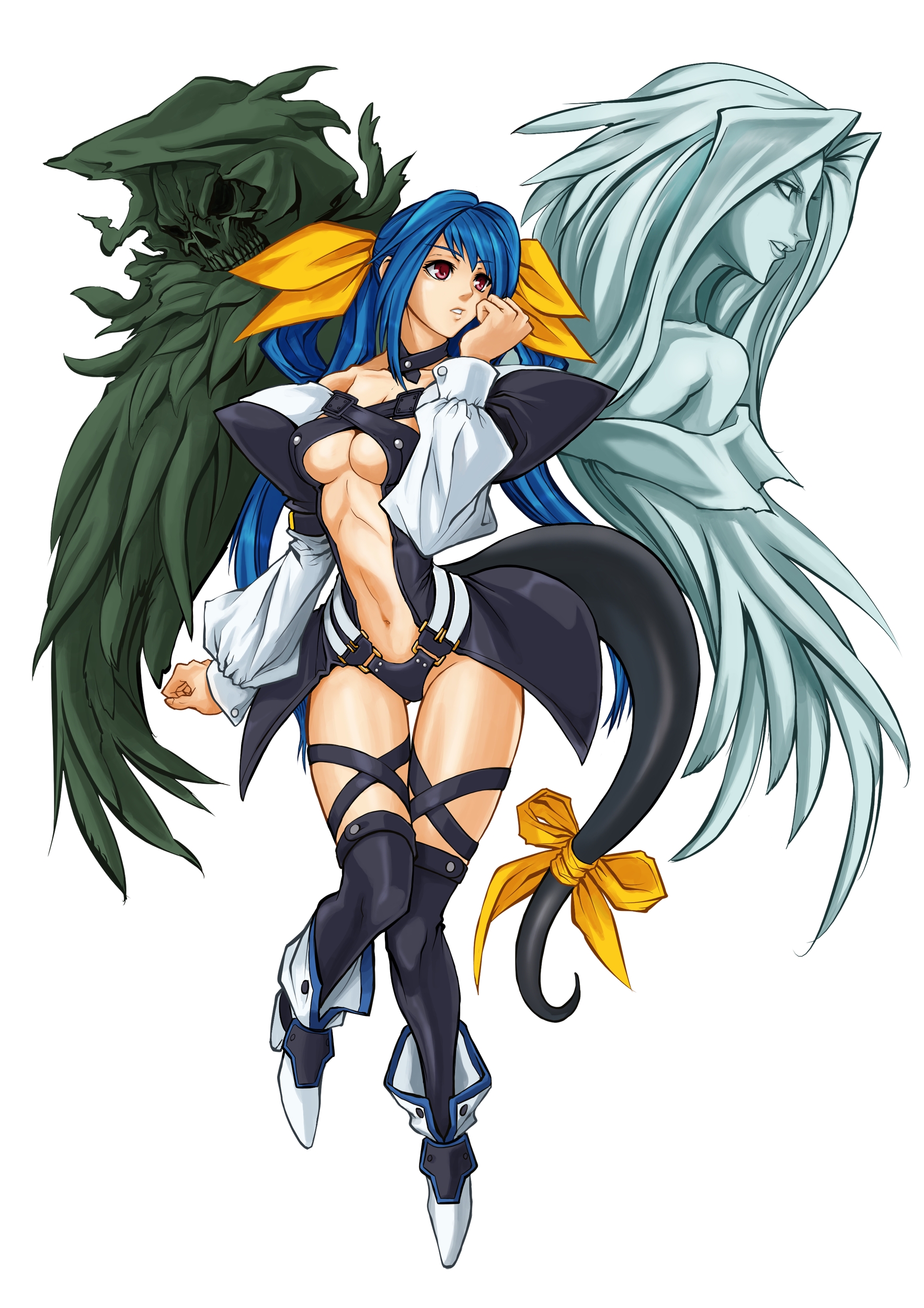 This character above is named Dizzy from a fighting game called Guilty Gear. She's hot right? That's how a grown women looks. Well I got bad news for all you people who worry about imaginary crimes. You're a pedophile if you found this character even slightly attractive. Dizzy is three years old.
Now time for another character.
This is one of my favorite characters from my favorite series Tenchi Muyo. The character above is named Washuu. You're not attracted to her right? She looks like a child right? Well guess what? Washuu is over 20,000 years old.
There are tons of examples I could post like this. Do you understand now why it's pointless to try to draw [pun intended] any sort of realism from a drawing? It's not real. It's fake. Drawings have no age. Child porn is only child porn if the person is under 18 — well at least according to US  law. If someone draws what appears to be a baby but its  32 years old, guess what? It's not a child. This entire augment is STUPID.
TL;DR version.
Go after real fucking criminals. If all you "good people", and I use that term loosely, spent your time in reality the world wouldn't be as horrible as it is.